Affordable Invisalign Price
Invisalign is growing more and more popular. This is as patients look for alternative treatments to straighten their teeth and fix their smiles.
For many years, metal braces have served their purpose well. But because patients are now more conscious of their appearance, they would rather go for the more discreet teeth straightening system with Invisalign.
If you're looking to get Invisalign, then you have come to the right place. Today, we will let you in on the most important question: How much is Invisalign?
We will also discuss the factors affecting the Invisalign price and where to find the most affordable Invisalign in Sydney.
Before deciding on a clinic to do your Invisalign treatment, it is important to check their credentials. You should be wary about clinics that offer Invisalign for very cheap because they might not be accredited Invisalign providers.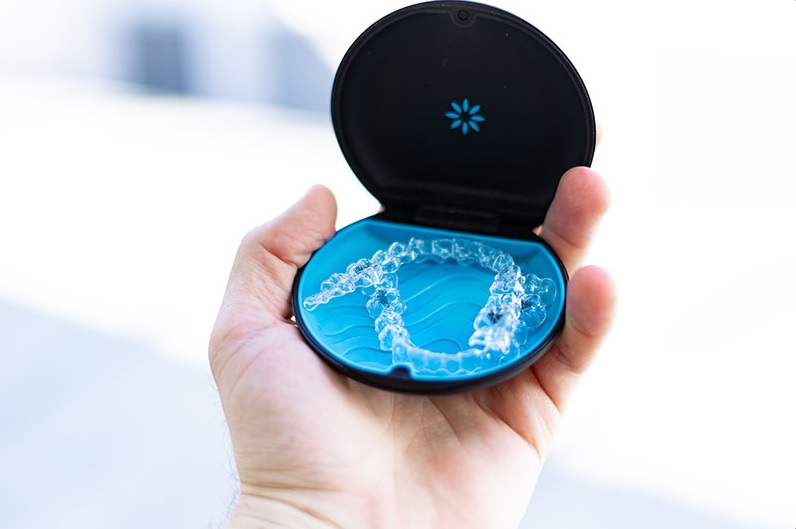 At Sydney Dental Veneers, we are proud Platinum Elite Invisalign providers. This means that we are home to handpicked, highly-skilled dentists who are trained with the Invisalign treatment.
Also, we use the most durable and flexible Invisalign to guarantee your comfort and prevent trauma to your gums and inner cheeks.
Aside from this, another factor that influences the cost of your Invisalign treatment is the severity of your teeth misalignment or bite problem. Of course, the more difficult it is to treat your case, the more Invisalign needed to complete your treatment.
And the more aligners you need, the higher the treatment cost. So for patients with severe teeth overcrowding or spacing, you can expect to shell off more.
Invisalign Price in Sydney
Invisalign in Sydney costs around $6,500 – $9,500. This still depends on how severe your case is and the dental clinic you will go to. Some dental clinics can even price higher or lower. So always do your research to find the best Invisalign Sydney clinic that offers quality and affordability.
The exceptional dental service we offer reflects on our treatments and patient care. With Invisalign braces Sydney CBD, we are a verified provider so you can trust in the safety and effectiveness of our Invisalign treatment to straighten your teeth.
As for the Invisalign price, we have the most affordable clear aligner treatment in Sydney.
Our Invisalign cost Sydney starts from $4,300 for entry-level and very mild relapse cases up to $7,790 for the more severe teeth alignment problems. Our dentist Sydney will gladly discuss with you prior to your treatment which of our Invisalign specials best suits your needs to achieve your expectations.
For Invisalign treatment that does not break the bank and leaves you smiling, call Sydney Dental Veneer today! Our friendly staff will accommodate you the best way they can.