Invisalign is a popular treatment but because it is fairly new, not a lot of people know about it. This is mainly why many are hesitant to get the treatment.
We have been so accustomed to having metal on our teeth as the only way to straighten the smile. But with this new technology, you do not need to have metal in your mouth! Instead, the Invisalign aligners use clear aligners to fix your smile.
Let us go deeper into the process of how Invisalign works.
So first, you will be scheduled for a consultation where our dentist Sydney CBD will determine if your case is suitable for the Invisalign treatment. They will also create your treatment plan in which they will 3D scan your teeth, input it into the system, and identify how many clear aligners you will need to straighten your teeth.
With this technology, you can also preview your smile before we begin!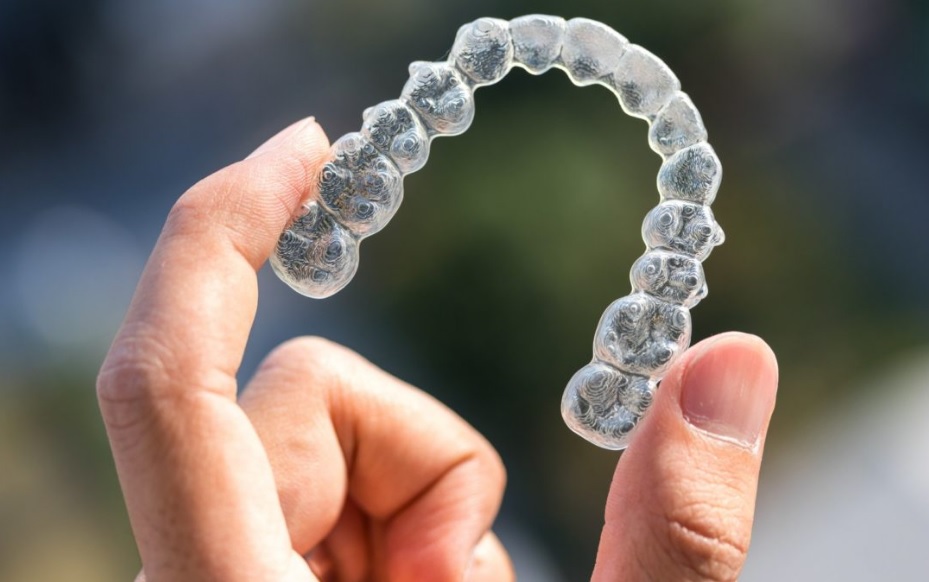 Getting your Invisalign braces
Then, you will wear your first Invisalign braces. It will take some time to get accustomed to them. They will have a snug fit on your teeth but the edges are nicely trimmed and polished so as not to harm your gums.
This perfect fit helps move your teeth slowly into the desired position.
The clear aligners or Invisalign braces are to be worn at least 22 hours a day. You may only remove them when you have to eat or drink anything other than water.
Otherwise, they must be kept on even in your sleep so they can take effect. Cleaning is fairly easy. Simply remove them and clean them using a soft-bristled toothbrush before popping them back in.
As the teeth shifts, the aligners will loosen. So you must replace them in order for the process to continue. Replacement aligners will be sent every 2 weeks or as prescribed by your gentle dental Sydney. This continues until you reach a perfectly straight smile!
And once your smile is straightened and your bite is fixed, the next thing to do is to maintain it. You are to wear retainers after the Invisalign treatment the same way you would with metal braces.
There are several options on how you want your retainers. Just talk to our dentist about this and they will help you choose which best suits you. Relapse is always a high possibility with failure to wear your retainers.
So if you are looking to get your Invisalign Braces Sydney CBD, schedule your appointment with Sydney Dental Veneer today! As a Platinum Elite Invisalign provider, you can trust that our Sydney dentists are highly-capable of delivering results that will exceed your expectations.
For a safe Invisalign treatment with an efficient process and worthwhile outcome as well as for Invisalign specials, call us today and we'll help you kickstart your Invisalign journey!