Affordable Invisalign Cost in Sydney
Invisalign is a fast-rising Orthodontic treatment to straighten the teeth and fix the bite. Aside from the fact that it is very discreet compared to its metal braces counterpart, there are a number of other benefits that Invisalign braces have over other teeth straightening treatments.
These clear aligners are popular for their convenience and comfort compared to metal braces. They fit nicely on your teeth with the edges trimmed and polished to prevent trauma to your gums and inner cheek.
This is always a problem with metal brackets as it often scratches the gums and causes tissue trauma.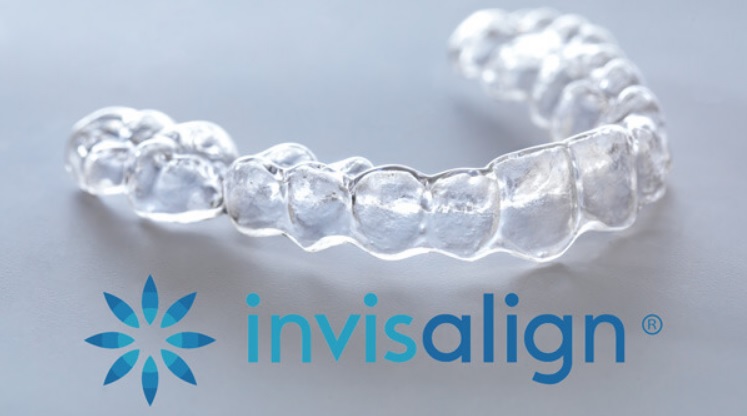 Also, because Invisalign braces Sydney CBD are removable, it is very easy to eat with them and clean them. If you have to eat, you can simply pop them off and enjoy your food.
Then, just wipe them clean before you put them back on. At night, you can brush them with a soft-bristled toothbrush so they can stay free of plaque and bacteria.
And at the end of your Invisalign journey, you can enjoy straight teeth and a brighter smile. So, how much is Invisalign cost you ask?
The benefits of Invisalign and the beautiful results that you can enjoy after your treatment do not come at a cheap price. In fact, most clinics in Sydney offer Invisalign treatment in a range of $8,000 – $10,000.
The cost largely depends on how severe your teeth misalignment is. So if you have larger gaps between your teeth or severely crowded teeth, then you can expect to spend more.
How Much Does Invisalign Cost at Sydney Dental Veneer?
Sydney Dental Veneer is a Platinum Elite Invisalign provider with Sydney dentists that are highly skilled in designing an Invisalign treatment plan that will efficiently work for you. Aside from that, we offer the most affordable packages for Invisalign. We also have flexible payment terms to help with the cost.
Here are our Invisalign specials to give you a general idea of how much the Invisalign cost Sydney is:
For patients with very mild teeth misalignments or if their teeth have relapsed from previous Orthodontic treatment – Express Package for $4,300 for 7 clear aligners

If you have mild teeth alignment issues or mild relapse – Lite Package for $6,690 for 2 years of up to 14 aligners and 2 sets of replacement aligners

Generally advised for most patients and is for moderate relapse issues as well as teeth spacing and crowding – Moderate Package for $7,590 for 2 years of up to 26 aligners and unlimited replacement aligners

A complete package for moderate teeth alignment issues – Comprehensive Package for $7,790 for 5 years of unlimited aligners
To find out the best Invisalign Sydney package that will give you the smile you have always wanted, consult with our Invisalign Sydney dentist today!