Real Life Transformations
Porcelain Veneers: The Much Sought After Dental Procedure
Porcelai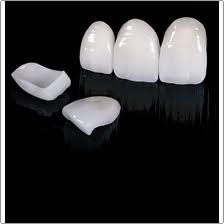 n veneers are often characterised by its thin shells of ceramic which is used to recreate natural looking teeth. They are then attached to the front surfaces of teeth which helps improve their overall appearance, colour and shape.
Porcelain veneers also offer increased strength and resilience to damaged teeth. Let us look at why porcelain veneers has become a much sought after dental procedure.
People decide to get veneers in Sydney due to the huge amount of convenience it provides. The installation of porcelain teeth can be done in a short amount of time.
It is important to discuss the option of veneers with your dentist so they will be able to provide you with all the necessary information and treatment needs prior to committing to this life changing decision
Porcelain veneers are known to be more expensive when compared to its composite counterparts. The cost of porcelain can range from $925 and $1500 per veneer.
Porcelain veneers are known for its durability and longevity. This allows them to perform at their best even after a long period of time has passed.
Typically, porcelain veneers can last from 10 up to 15 years with a combination of good oral hygiene and regular dental checkups. It should be noted that a porcelain teeth installation is considered to be a two-way process meaning patients need also to have good periodontal and overall oral health and as well as be committed to proper oral care and hygiene.
Since the cost of porcelain is pretty high, it is important that you make sure that you make this your final decision as removing porcelain teeth can be time consuming and expensive. Veneers in Sydney are widely available with most dental clinics offering this service to their clients on a regular basis.
At a consultation appointment with the dentist, they are able to ascertain your goals and requirements when designing your smile.
From Wynyard Station to Sydney Dental Veneers only takes a 4 minute drive. Head west on Hunter St toward George St and turn right onto George St. Turn right onto Bridge St and another right onto Pitt St where you can find us on the left side.