Dental Veneers can change the size, shape, length, and colour of your teeth, and upgrade your overall look! They are custom-made composite or porcelain shells that are bonded to the front surface of your tooth.
And because they are made for teeth that are visible when you smile, you can definitely see the magic that teeth veneers can give you.
Dental veneers Sydney are used to treat many cosmetic issues and these include:
Discoloured teeth (from

root canal treatment

, stains, excessive fluoride)

Worn-down teeth

Broken or chipped teeth

Gapped or crowded teeth
They are also opted for by patients who simply want to freshen up their look with a complete smile upgrade.
There are many patients who see a big difference with veneers before and after the treatment. And, over the years, we are happy to know that we have witnessed several life-changing results. This is something we also want many patients to enjoy.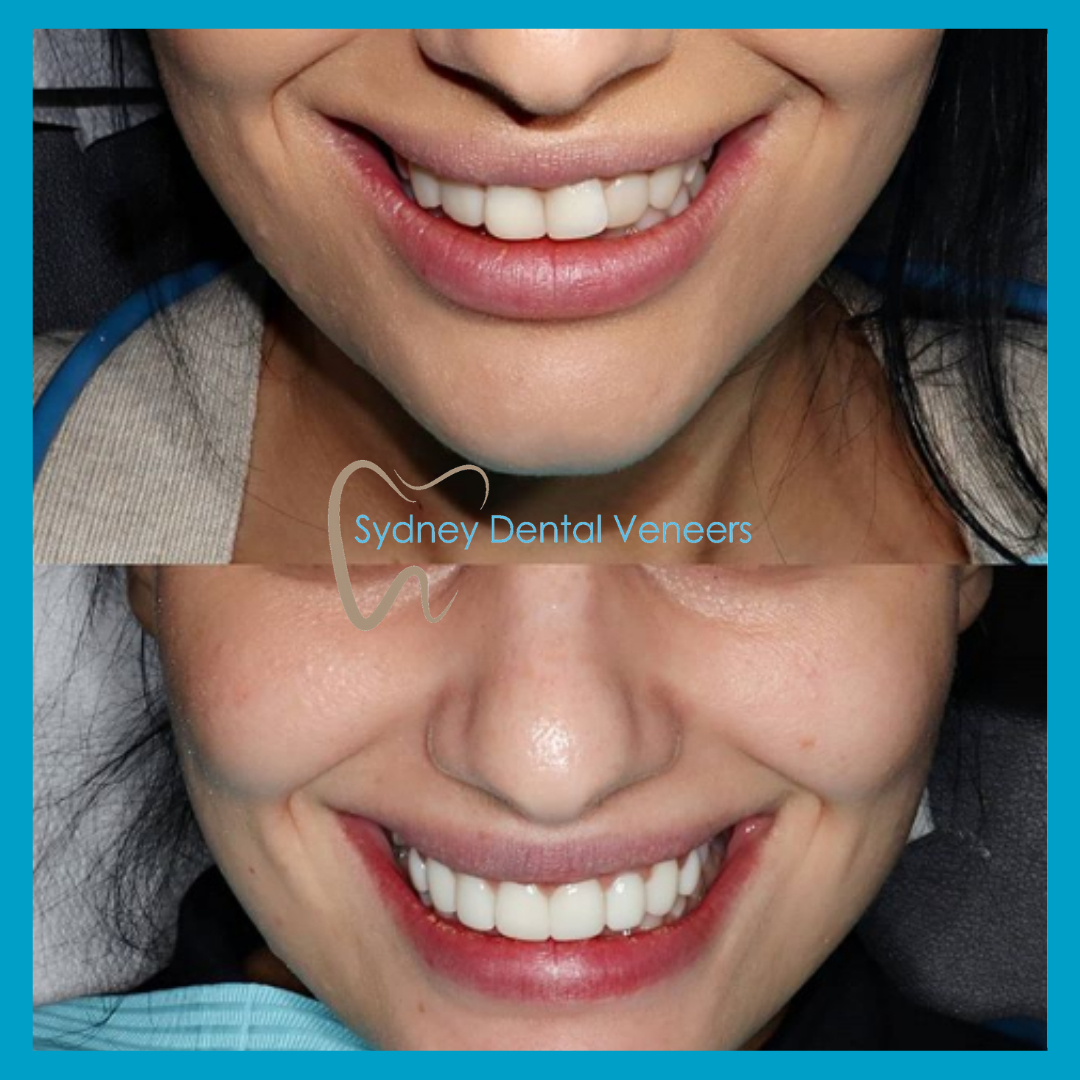 One of the many benefits you can get from the veneer treatment is an improvement in your smile and appearance. Because these veneers Sydney are customised for you, they are designed to compliment your looks and features. Each veneer is artistically made by our Sydney cosmetic dentist to meet your expectations. They have the artistic ability and particular eye to detail to create natural-looking veneers teeth. The result is a smile that you will love for life!
And because you now have a better smile, it translates to your overall look. Patients generally have a brighter mood because they are able to confidently smile. They are also more socially involved because they no longer need to shy away from speaking or laughing.
Lastly, dental veneers can drastically improve your life. The confidence of a smile radiates positive energy for many patients!
The impact of veneer teeth is not confined to your mouth. And you can enjoy these benefits, too! Our dentist Sydney is experienced with creating veneers that will bring you the confidence to take on every day. To know more about our treatment with dental veneers, simply call us or you can also book online for your appointment.