What are Porcelain Veneers?
Before we go into more details about porcelain veneers, let us help you understand if you really need them. Just answer our questions below:
Do you have a front tooth that sticks out due to its weird shape or size?

Are your teeth crowded or gapped?

Do you have teeth with discolourations?

Do you want to achieve a better-looking, more proportional smile?
If you answered yes to any of our questions, then it may be time to get a consult with one of our Sydney dentists for porcelain veneers. Now let's answer, what are porcelain veneers?
Porcelain veneers are customised, wafer-thin shells made of porcelain. This is bonded onto the front of your tooth to treat minor cosmetic flaws to your teeth.
Such include the size, shape, length, and colour. Porcelain veneers Sydney are also the perfect treatment to enhance the appearance of your smile by altering your front teeth to complement your facial features.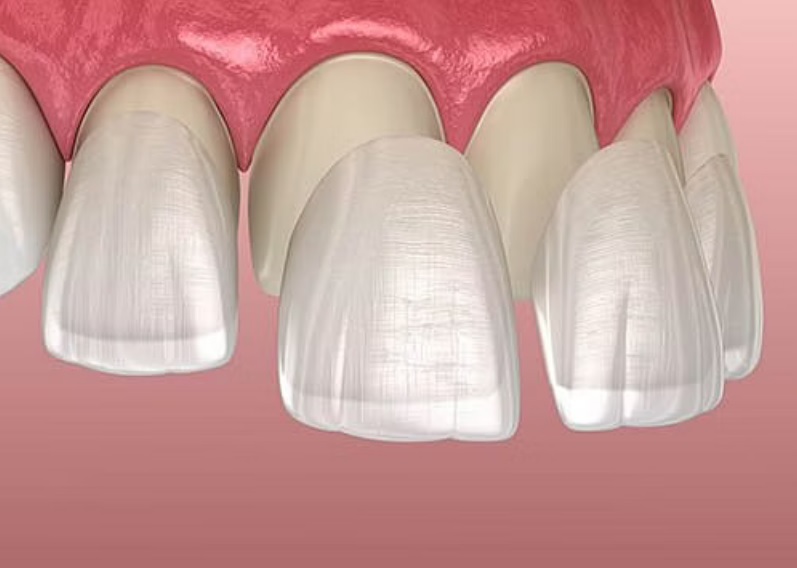 To get started on your porcelain veneers treatment, you need to consult with your dentist first to determine if you are a good candidate for this procedure. And once cleared, then you will be in for the treatment proper.
Your dentist will shave off a portion of your tooth enamel to make space for the veneers. At Sydney Dental Veneers, we focus on conservative treatments so we will make the reduction as minimal as possible. Then a teeth impression will be taken and your teeth mould will be sent to the laboratory where your veneers will be fabricated.
The wait time should be a few days depending on the number of teeth veneers that you need. Our trusted dental laboratory Sydney uses high-quality porcelain and the latest dental technology for dental veneers that are functional, durable, and beautiful.
Once the finished veneers are returned to us, our Sydney dentist will simply bond these porcelain veneers to your teeth. And in no time, you can flaunt your brand new smile!
Ready for your veneer treatment? Sydney Dental Veneers offers the most affordable porcelain veneers cost in Sydney. For only $1,400 per tooth for a package of 6 veneers, you can finally achieve that dream smile! Contact us today to know more about this treatment.