Real Life Transformations
Create Beautiful Smiles
Composite veneers offer a cost effective alternative to cosmetically improve your smile. This procedure can usually be done within one appointment, saving time for those of us with busy lives.
In a lot of situations, composite veneers help align crooked teeth, cover discolouration as well as restoring chipped or damaged teeth .
The cost of composite veneers is known as the cheaper alternative for patients who are looking for affordable dental veneer procedure. The cost of composite veneers can range from $250 to $500 per tooth.
Compare this to porcelain and you will see marginal gap between their pricing. Composite veneers typically last between 5 to 7 years.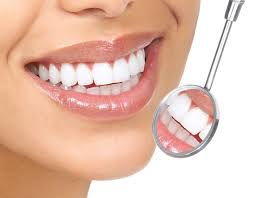 Although composite veneers are cheaper, regular maintenance may be required. Small chipping, slight staining or wear of the material can occur but can be easily repaired. This is one of the major differences between composite and porcelain veneers.
Some of our younger clients choose composite veneers as a springboard to porcelain veneers in the future. Due to their cost effectiveness and nature of the material, some of our patients are comforted by the fact that they can be altered or changed relatively easily, or can be changed to porcelain veneers in the future.
Those who are looking for veneers in Sydney may want to weigh the decisions carefully to avoid wasting money and regretting their decision in the future. As mentioned earlier, composite veneers offer its fair share of advantages and disadvantages.
What's important however, is that you discuss this with your dentist beforehand as you work hand in hand together in looking for veneers that is able to suit your preference and needs. This in turn allows for a smooth sailing procedure once you decide to get composite veneers.